Journal
---
A visit to a bygone era of hospitality and dining near the Hudson Valley.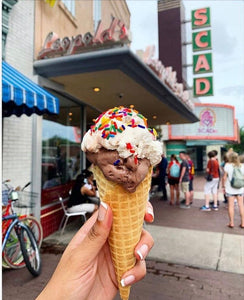 If you could chew ice cream, this would be the closest thing to it! It's that thick and creamy. I kept wondering with each bite what is their secret ingredients....
bud & june is a children's swimwear and beachwear brand for boys. Founded and inspired by the lure of travel and the beauty of the sea. Where imaginations can run wild, curiosity runs deep and the kisses are salty!
The world of bud & june awaits!
<divid="insta-feed"></div>